Leonard Roofing, LLC
YOUR TRI-CITY ROOFING Contractor

Leonard Roofing, LLC
YOUR TRI-CITY ROOFING Contractor
CALL FOR FREE ESTIMATE
(276) 466-2707
---
Licensed, Bonded & Insured
Call 276 466-2707
Over 35 Years
After Hours or Emergency Call (276) 669-3588


RESIDENTIAL ROOFING

We realize that most people are not thinking much about their roof, but it is an integral part of your home which is an investment you value and want to protect. We all want to make smart financial decisions and be responsible with the energy resources we have. Therefore, we will assist you in understanding how your roof can save you money through lower utility bills, federal tax credits and reduced insurance premiums.

There are many roofing materials available to construct a new roof for your home. We will work with you to determine the best materials to re-roof your Tri-cities home. Materials that meet your needs and your budget, while maximizing the aesthetics. We will make your home the most beautiful on the block.

Leonard Roofing always uses the highest quality materials available and we offer a wide variety of products from leading manufacturers.

Pitched Roofs
Pitched or sloped roofs range from a moderately sloped 3-in-12 pitch to the 45-degree angle 12-in-12 slope commonly seen on A-frame roofs. Even steeper are many mansard roofs and parts of gambrel roofs, such as on barns, which may have 20-in-12 pitches.

Roofing material for pitched roofs include the following:

Composition shingles: Generically called asphalt shingles, these cover 70% of all roofs in this country. Composition shingles are divided into two types, organic or fiberglass. Organic composition roofs are manufactured with a cellulose fiber base made from recycled paper and wood fibers. This base is then saturated with asphalt and given a mineral coating on one side to resist weathering.

Fiberglass shingles: are made in a similar fashion but the central core is fiberglass, which is more flexible and stronger than the cellulose materials. Composition shingles are manufactured in a wide variety of colors and are rated by their projected life expectancy, typically 20, 25, and 30 years. Most roofing manufacturers warranty their roofs for these periods, but only if their certified roofers install them. Otherwise, the manufacturers disallow any guarantees.

Dimensional shingles: These are made from the same material as organic or fiberglass composition shingles but are much thicker. The additional layers may be sculpted to provide attractive shadow lines that give the roof a customized appearance. The extra thickness also increases their life expectancy, up to 50 years. As with composition shingles, the manufacturer s warranty generally applies only if one of their certified roofers installs the material.

Wood shingles: Shingles are commonly sawn from Western red cedar, chosen for its natural resistance to decay. Shingles are sold as No. 1, 2, or 3. Use only No. 1 for roofing because it is cut from knot-free heartwood. No. 2, from less resistant sapwood, is acceptable for siding. Shingles come in 16-, 18-, and 24-inch lengths and are sold in bundles, with four bundles to a square (100 square feet).

Wood Shakes: Like shingles, shakes are mostly cut from cedar logs. Shakes are either resawn or hand-split. A resawn shake has one side sawn to give it a more precise taper while leaving the exposed side with the typical irregular shake appearance. Hand-split shakes are more irregular but still tapered. Shakes are graded by weight: heavy or medium. They are sold in 18- or 24-inch lengths, with five bundles of 24-inch shakes covering 100 square feet with a 10-inch exposure. Most communities now require that roofing shakes or shingles be pressure-treated with a fire retardant prior to installation. Check your local codes if considering such a roof.

Tile roofs: The familiar Spanish or mission tiles are commonly made from clay or concrete. Tile shapes include the half-barrel, S-shape, interlocking, and flat. Although tiles have a life span of 50 to 100 years, they are heavy and can only be applied to roofs constructed to support such weight. Tiles are usually fitted on spaced 2-by-6 boards nailed to solid plywood roof sheathing. For steep slopes, code may require that the tiles be nailed in place through predrilled holes or supported with metal brackets.

Aluminum shingles: Aluminum shingles are available in styles that range from imitation cedar shakes to those with baked enamel colors such as red, green, black, and white. Aluminum shingles have an interlocking nailing flange on the sides so nails do not penetrate the shingle itself. They are light, weighing less than 50 pounds per square, compared to more than 300 pounds per square for average composition shingles.

Copper shingles: These shingles are manufactured in a manner similar to the aluminum shingles, including the same type of interlocking nailing fins. Copper is heavier; approximately 100 pounds to the square.

Slate: One of the oldest roofing materials around, slate is both beautiful and expensive. The best U.S. slate is made in Vermont and comes in a variety of colors. With proper maintenance, Vermont slate roofs last 100 years or more. Another key source of slate is Pennsylvania, but that slate is not as hard or as long lasting. Because of its weight, slate can be applied only to roofs built for that purpose. The material will crack easily if stepped on.

Synthetic Slate: Some synthetic slate is made from fiber cement and is not recommended by the manufacturers for application in freeze-thaw climates. The fibers in fiber cement roofing products are comprised of wood or cellulose and in some cases there have been allegations that the fibers can absorb water, which may lead to roof failure. Another synthetic slate is made from ceramic tile that is lighter than real slate and not as fragile yet is highly fire resistant.

Flat Roofs

Flat roofs are common in areas with little rainfall or snow and on industrial buildings with wide roof spans, but are also found on homes with large areas on roofs that have a small or no pitch. The following products are typically used on flat roofs:

Tar and gravel roof: This type of roofing is used primarily on flat roofs up to a 3-in-12 pitch. Even flat roofs are sloped somewhat to prevent water from ponding. Tar and gravel roofs are constructed from alternating layers of heavy roofing felt and hot asphalt or tar and finished with a protective mineral coat, such as gravel or mica. The roofs are rated by how many layers are installed, usually from three to five.

Modified Bitumen Roofing: This type of roofing combines many of the features in the standard tar and gravel roof with the addition of layers of polyester or fiberglass impregnated with bitumen, a derivative of tar or asphalt. The roofing is put down in multiple plies, or layers, and gains significant strength and resistance to weathering by adding the polyester membranes. Other bitumen modifier agents that enhance asphalt s qualities include atactic polypropylene (APP) and styrene butadiene styrene (SBS).

EPDM rubber roofing (EPDM): stands for ethylene propylene diene monomer and is a synthetic rubber membrane which can stretch up to 300% elongation, allowing for expansion and contraction in the building where it is installed. It is virtually unaffected by Ozone and UV radiation, therefore far longer lasting than bitumised products. It does not crack tear or split and is manufactured in various sizes of sheet greatly reducing the number of joints required in a large roof.

Ventilation

Did you know? Many manufacturers' warranties (of the roofing materials) become void if an attic is not properly vented.

A balanced ventilation system will reduce your utility costs and lengthen the life of your roof and HVAC system.
Proper ventilation can prevent mold and mildew and other temperature and moisture related problems.
One of the most important things for any homeowner to consider is proper attic ventilation. We find that most homes are under-vented and almost always not in balance (providing appropriate amount of roof top exhaust equal to air intake). This is most critical during the high temperature months of the year.

Why Vent?

Attic ventilation might seem like a minor consideration, but when properly installed, it can extend the life of your attic and roof structure — saving you hundreds of dollars in repair costs.

During warmer months, ventilation helps keep attics cool. It helps prevent hot, moist summer air from warping the roof sheathing. It also stops shingles from deteriorating prematurely. What's more, fresh air in the attic makes a home much easier to cool, which can result in lower energy costs.

In winter months, ventilation helps reduce moisture to keep attics dry. It stops water from backing up under shingles, damaging insulation, and rotting the roof structure itself. It also helps prevent ice dams from forming. Ice dams occur in areas where snowfall and cold temperatures are common and pose a special problem because they prevent melt water from running off the roof. They can even cause leaks inside your home, resulting in drywall damage.


Service area:

South West Virginia & Northeast Tennessee - Bristol, Tri-Cities, VA (Metro), Abingdon, VA (Metro), Kingsport, Tri-Cities, TN (Metro), and all surrounding areas.

Some Services We Offer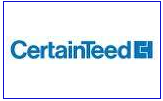 Manufacturers:
RPI Firestone GAF/Elk Polyglass Tamko Certainteed Owens-Corning Pac-Clad Revere


| | | | |
| --- | --- | --- | --- |
| New Roofs | Re-Roofs | Tear offs | Repairs |
| Flashings | Coatings | Skylights | Metal Roofing |
| Asphalt Roofs | Slate Roofs | Tile Roofs | Wood Shakes |
| Flat Tile | Composite Roofs | French Tile | Spanish Tile |
| Leak Specialist | Roof Inspections | Permit Pulled | Removal & Disposal |
| Eaves Drip | Hand Nailed | New Vents | Wood Replacement |
| Ventilation Systems | Crickets as Needed | Warranty all Roof Work | Highest Quality/Safety |